Parkrun Summer Series 2023
Dates and Locations
Saturday 20th May - Lancing - Age Graded
Saturday 10th June - Worthing - Final Position
Saturday 1st July - Brighton & Hove - Hove Park - Estimated Time*
Saturday 29th July - East Brighton - Age Graded
Saturday 12th August - Littlehampton - Final Position
Saturday 26th August - Bevendean - Age Graded
TO ENTER COMPLETE THE FORM BELOW BY 20TH MAY 2023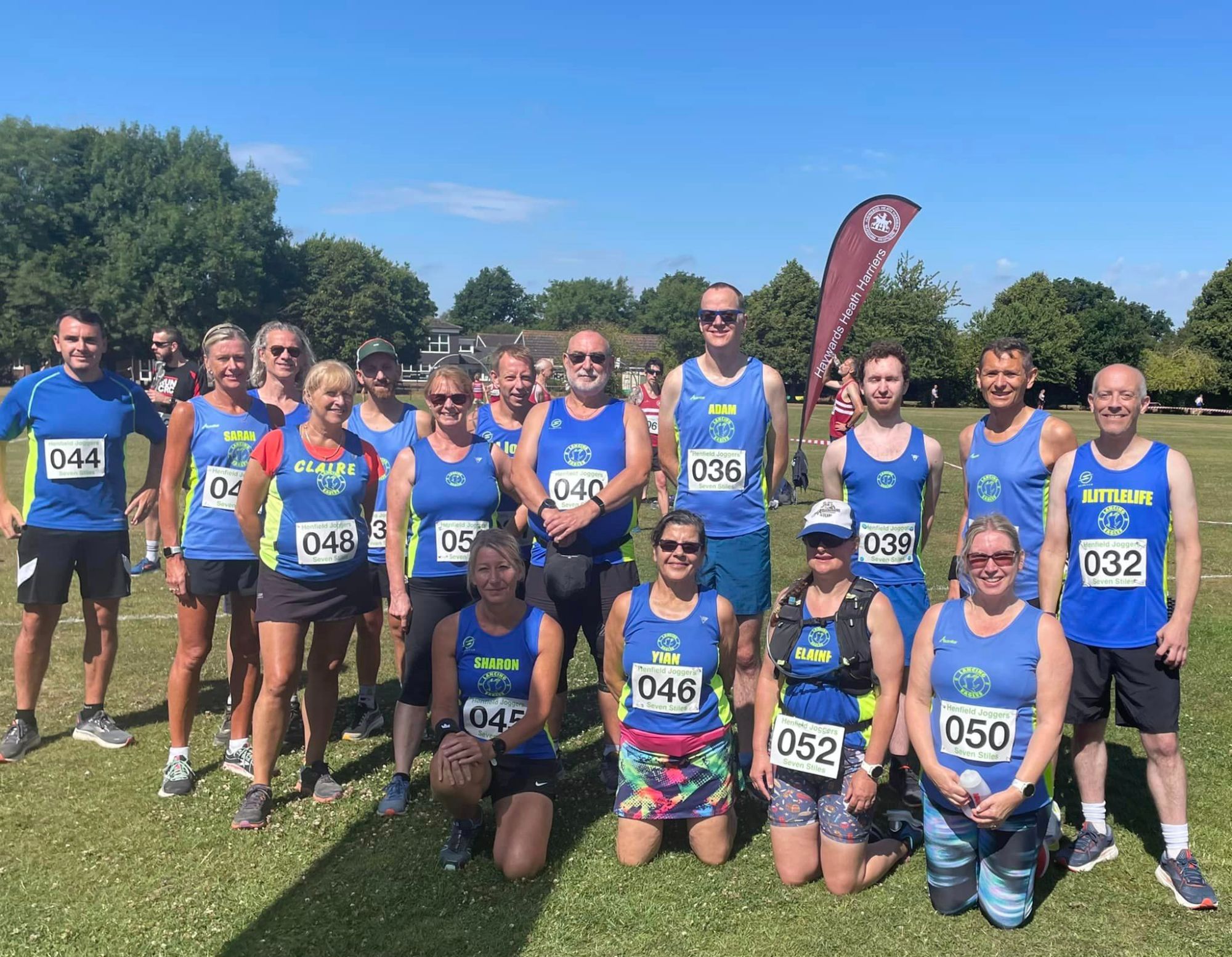 * For the Estimated Time run, please comlete your time on the entry form below or provide Simone with your estimated finish time by Sunday 25th June. Please ensure that you do not wear a timing device whilst participating in this event.

​Your four best results will count for your final score and the winner of both the men's and women's categories will receive a prize.

The scoring system is simple; one point for the first, two for second etc. If you are a non-runner at any event your score will be the total number of participants, either male or female, in the series plus 5 (for example: 20 female participants make a non-run score of 25).

For two of the events the scoring is based on finish position. The faster you are the better your score. For three events the scoring will be based on Age Grading. The higher the percentage the better your finish place. For the Estimated Time event the scoring will be based on the closest finishing time to the one predicted in advance. If a parkrun in the series is cancelled an alternate date will be scheduled.

Members are invited to take part in their club vest and to make it easier for collecting results please list Lancing Eagles in your parkrun profile or if you are listed with another club please let us know on the form below.

Most importantly, when participating in events in this series please remember to take your barcode (token, wristband or phone) to each event. No barcode, No time, No result. It is your responsibility to remember your barcode.

Entries after the first event will not be accepted. You must be signed up by the date of the first event, by completing the form below, even if you are unable to take part on that day.
Please note that all parkruns start at 9am. Paid for parking is in operation at a small number of locations. Car sharing is encouraged.

For those new to parkrun; to register please click on the link below or copy and paste it into your browser. Then complete the registration form and print out your barcode or store it to your mobile phone
Many thanks to RAW and Portslade Hedgehoppers for starting the Parkrun Series and allowing us to use a similar methodology.